Johnson Square
This 74-acre traditional neighborhood development will thoughtfully combine restaurant, retail, and office spaces with a range of residential options, including apartments, carriage houses and both small and large single family homes. Visit the website to learn more.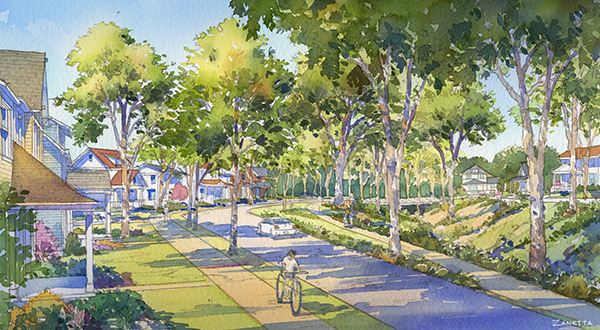 RMP Law Building//Johnson Square
Developed in partnership with RMP Law Firm, this three-story building will offer retail spaces, including a restaurant, coffee bar and small grocery store on the ground floor. RMP Law will occupy the remaining two floors.
Johnston Building//Johnson Square
In combining retail, office and residential in one structure, the Johnson Building is microcosm of Johnson Square, a traditional neighborhood development under construction in Johnson, Arkansas. This three-story structure will rest on Johnson Mill Boulevard at the neighborhood's entrance. And like the building itself, Johnson Square will offer a range of amenities, housing types, and retail and office centers all within a walkable urban setting.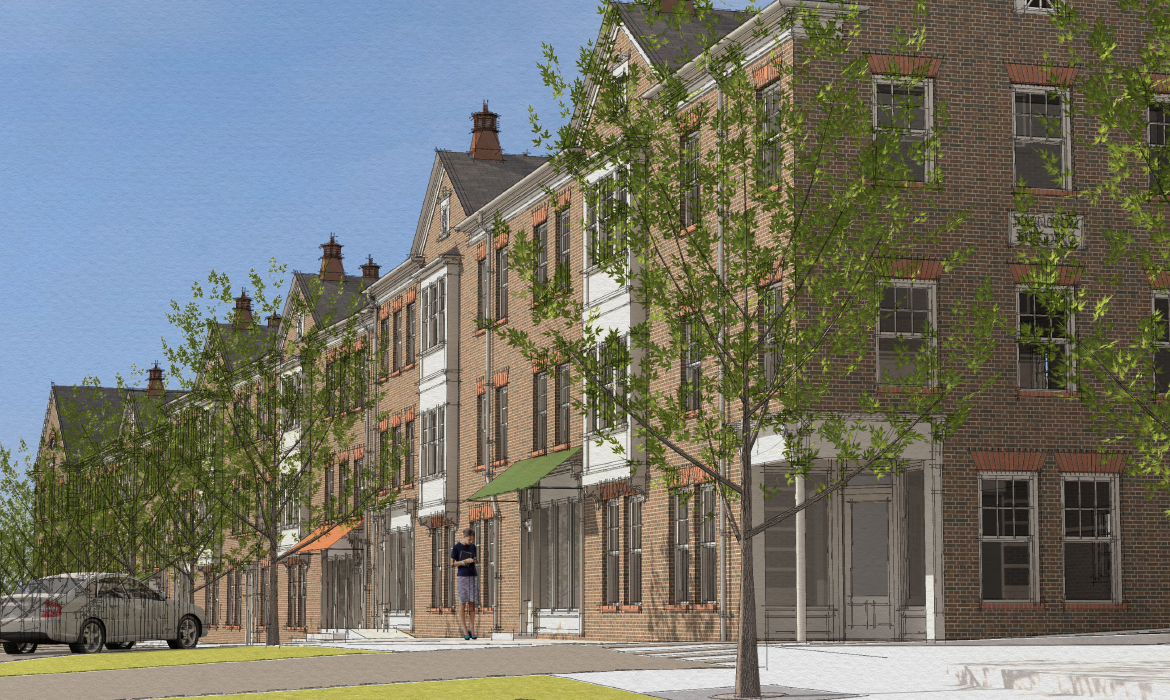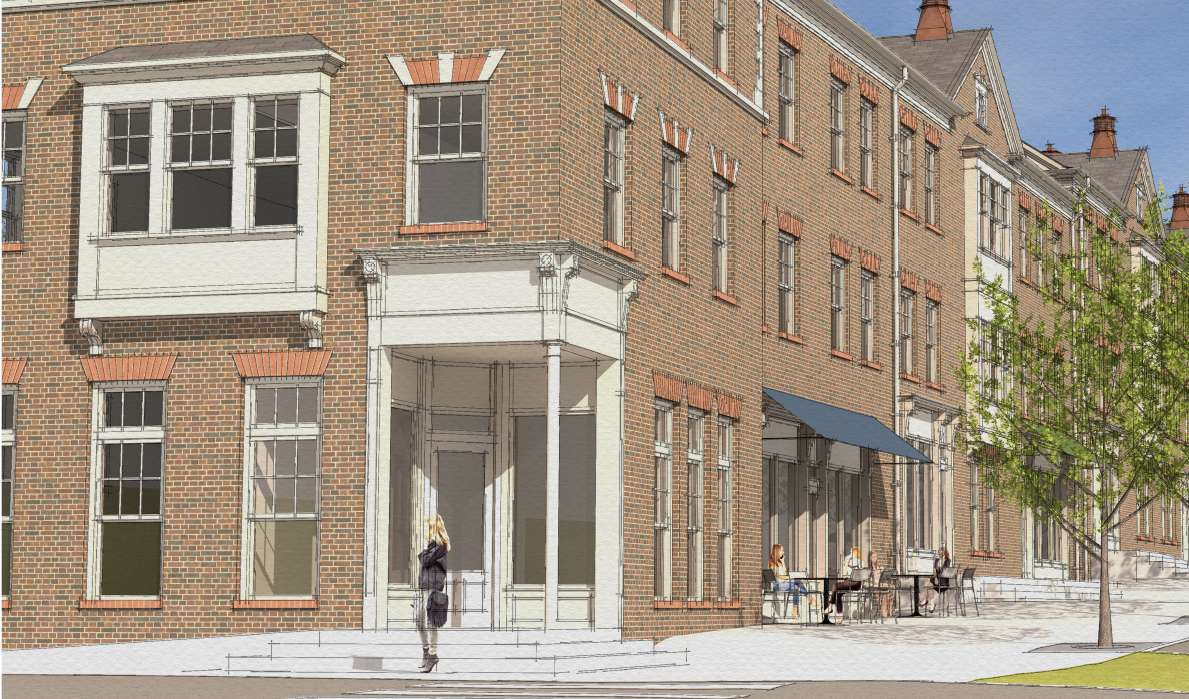 Dollar Saver Building//Rogers, Arkansas
Downtown Rogers was booming in 1907 when some of the town's more memorable buildings were constructed on what was then a dirt street. Local architect A.O. Clarke designed this building along with three others that are viable today, thanks to adaptive reuse. When renovation is complete, this landmark structure will house a coffee shop and roastery, a cocktail bar, and a local boutique eatery, as well as 11 two-story urban apartments.
Golden Rule Building//Rogers, Arkansas
This building's actual age has been lost to time, but most historians' best guesses say it opened around 1894. Its 19th century tenants included the Blue Goose Saloon and a bakery, and it was christened the Golden Rule Building in 1908 after J.C. Penny founder James Cash Penny opened a five-in-dime store here by that name. This two-story structure will house a tea shop on the ground floor and offer residential living above.
Harris Bakery Building//Rogers, Arkansas
Studies tell us the aroma of fresh baked bread makes us kinder to strangers. If so, downtown Rogers a most welcoming place, thanks to the Harris Bakery. Opened in 1936, this recently renovated office space was the first art deco design in downtown Rogers and one of the first in the state. The building brought many "firsts," to Rogers, including the first office with air conditioning, the first building with corner windows and the first to employ conveyor belts to move products throughout the building. It's our privilege to preserve this landmark building so that it will continue to add to the downtown's vibrancy and charm.
Previous Projects
WRMC Medical Services Building//Johnson Square
Developed in partnership with Washington Regional Medical Center, this is the first commercial building completed in Johnson Square. This 15,800 sq. ft. facility houses a WRMC Urgent Care Center, Northwest Arkansas Neurosurgery Clinic and a total spine therapy and rehabilitation area.
The Village at Hendrix // Conway, Arkansas
High Street principal Ward Davis served as CEO for this 108-acre traditional neighborhood development during its rapid growth from 2010 until 2016. Under his seven-year leadership, it transformed from concept to reality with a diverse mix of housing and commercial developments.
The Mill District//Fayetteville, Arkansas
Anyone doubting the transformative impact of repurposing older buildings should visit The Mill District. There wasn't even a "Mill District" until this five-story feed mill was renovated into loft condominiums, retail, office and restaurant spaces. Now this once-moribund neighborhood has attracted new businesses, including a Walmart Neighborhood Market, uptown apartments and new housing starts after decades of inactivity.